20 Oct 2023

Are you thinking about getting an EV charger for your home in Ireland? Well, you're in luck! There are some fantastic grants available to help you make the switch to electric vehicle (EV) charging. In this blog, we'll give you the complete lowdown on EV charger grants in Ireland.
Why Go Electric in Ireland? First things first, driving an electric vehicle is not just eco-friendly; it's wallet-friendly too. You'll save big on fuel costs, and it's a cleaner option for our beautiful Irish environment. Plus, electric cars are as quiet as a whisper, so you can enjoy the serene Irish countryside without engine noise.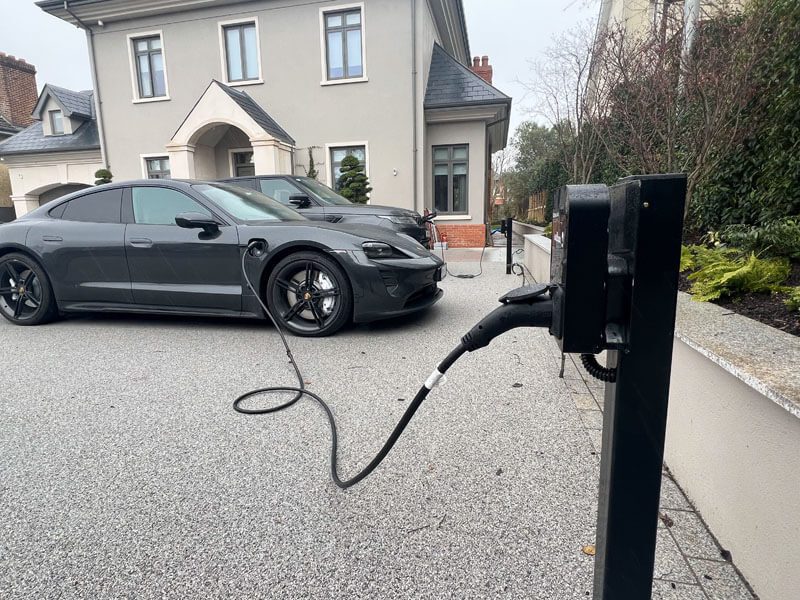 The SEAI Grant: The Sustainable Energy Authority of Ireland (SEAI) is leading the charge to promote EV adoption. They offer a fantastic EV Home Charger Grant that can help cover a chunk of your home charging point installation costs.
What's Covered: With the SEAI grant, you can get support for up to €600 of the total installation cost. That's a significant saving! The grant also covers the charger unit itself and its installation. It's a win-win situation.
Eligibility: To qualify for the grant, you must have an electric vehicle. If you're thinking about getting one, this might be the perfect time to make the switch. And don't worry, the grant is available to homes across Ireland.
Conclusion: EV charger grants in Ireland make it more accessible and affordable to charge your electric vehicle at home. The SEAI is making it easier for Irish residents to embrace a cleaner, more sustainable future. So, if you're considering an EV and a home charger, explore the grant options available and take a step towards a greener, more cost-effective drive.